​VOX Global Public Affairs Internship

VOX is currently recruiting public affairs interns to join the team for the remainder of the spring semester.

VOX is open to full- and part-time candidates and pay $13.50/hour (plus $20.25/hour for any overtime).

See the full listing here:

http://voxglobal.com/careers/pa-internships/

Interested candidates should also share their resumes with Emily Woodell, directly at

EWoodell@voxglobal.com

.
Ketchum Summer 2018 Fellows Program

Are you ready to kick start your communications career? Experience the full spectrum of the communication profession in the city of your choice. Ketchum's paid Summer Fellowship application opens on January 1, 2018. This opportunity is open to students completing their undergraduate or graduate degrees in 2018 and 2019. For more information, visit

https://www.ketchum.com/fellows-and-internships.
NASA Summer Internship Opportunity

Our goal for this intern position is to focus on the overall improvement of these current products while exploring emerging communications platforms where ESDIS can reach new audiences. Skills sought include good working knowledge of some domain in the Earth sciences and/or information technologies, superior written and graphical communication abilities including working knowledge of the Adobe Creative Suite software package and, most importantly, a creative eye for translating technical and scientific results into public-friendly information products. The intern will work alongside multiple communication team members on current projects, will join the team for its planning meetings, present drafts of information products to ESDIS senior management, and help craft the look and feel of ESDIS communication tools for the years ahead.

Requirements

Computer-based graphics software, presentation software

Expected Opportunity Outcome

Portfolio of NASA communication materials

Go to:

https://intern.nasa.gov

Select "OPPORTUNITIES" under I want to explore NASA:

Select 294 and then the NASA location drop pin around the Greenbelt location on the map

In the upper right-hand corner of map, click the "Search" box

In the Keywords box, enter in

Information Technology Communications Intern

and hit Search
Learning Life Spring 2018 Internship



​Learning Life is now accepting resumes from interested metro D.C. graduate and undergraduate students interested in interning with our Citizen Diplomacy Initiative in Washington D.C. Depending on each student's interests and skills plus our organizational needs, interns assist with a variety of tasks including outreach to find families, volunteers and partners locally and abroad, implementation of live international dialogues and local learning activities on health, community and world affairs; research and writing; photo and video; fundraising; document translation, and/or live language interpreting.

Interns must be able to commit 8-10 hours per week, consisting of a 3-4 hour event

on Saturday

or

Sunday

in DC with our participating children and families (e.g., family learning meetings, international dialogues, potlucks, field trips, learning games) and a 4-5 hour work meeting in DC with fellow interns and Learning Life's Director,

Paul Lachelier

.

This opportunity is unpaid, but offers substantive, resume-building experience on an innovative international initiative, and a formal reference and/or recommendation letter upon request given satisfactory performance.

To apply e

mail Paul Lachelier directly at

paul@learninglife.info

with your resume and times you are available in the next seven days for a phone interview.
Powered by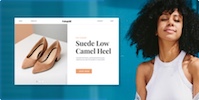 Create your own unique website with customizable templates.